3 years ago
Top 10 Things To Do in Iceland in Winter
Wondering what is the best time to visit Iceland? While summer is still the most popular time to visit, winter definitely has its charm. For one thing, it's cheaper, there are fewer tourists around - and it isn't as cold as you think! But there is also so much to see and do. In fact, most of what you can do in Iceland in summer you can also do in winter – and then there are some things you can only do in winter...
Here are our top 10 things to do in Iceland in winter:
1. Put on your party dress – or your lopapeysa
The calendar of festivals and events in Iceland seems to expand every year. Reykjavík is undoubtedly the party capital with its feisty nightlife and big winter events like Iceland Airwaves, Reykjavik Winter Lights Festival, Food and Fun and DesignMarch to name but a few. But cool events can also be enjoyed in other parts of the country. Check out the Aldrei Fór Ég Suður music festival in Ísafjörður during Easter, the horse round-up in Iceland's Northwest in October or celebrate New Year deep in the Icelandic countryside for something truly different!
2. Help yourself to some heartwarming Icelandic food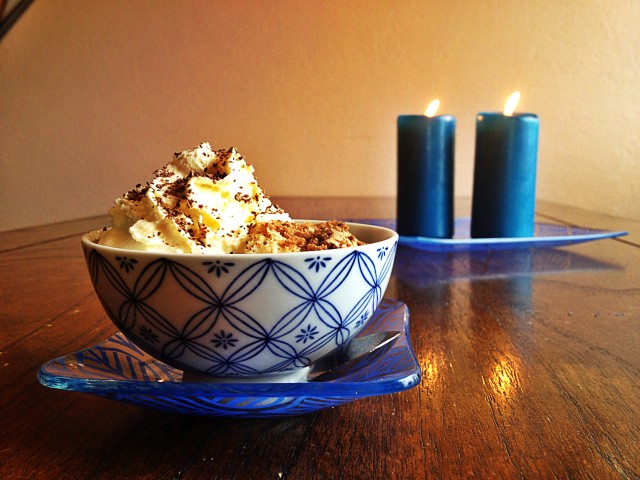 Lamb soup, fish stew, wild game and creamy desserts...typical Icelandic food is made for warming up on chilly winter days. Try washing it down with a beer from one of a growing number of micro-breweries. For the very brave there is the ancient food festival Þorrablót in January/February, featuring traditional Icelandic delicacies such as smoked lamb, dried fish, singed sheep's head, putrefied shark - and copious shots of Brennivín schnapps that will warm you up in no time!
3. Pick a snowball fight
The weather in Iceland is notoriously unpredictable at any time of year. Snow cannot be depended on but chances are if you visit in winter (November-April), especially the farther north you go, you will find some of the white stuff. Bring out the child in you and build a snowman or pick a snowball fight – or if you are feeling wondrously adventurous, go heli-skiing!
4. Experience the mystical northern lights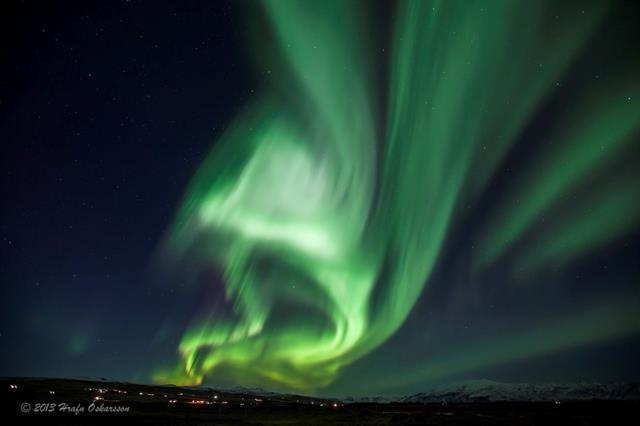 Iceland is one of the best places to see the northern lights. Not only because of its northerly latitude but also because there are so many other attractions and activities to fall back on if the lights don't show up during your stay. This winter (2014/15) is, in fact, a great time to go northern lights hunting as we are at the top of a strong solar cycle meaning the most vibrant northern lights over Iceland in 50 years!
5. Enjoy a cosy night in the countryside

No matter the weather outside, plentiful geothermal heating means it's always warm inside. Even outside, if you're in a hot pool! The nights are long in Iceland in winter, perfect for a romantic break. Rent a self-catering cottage like the locals love to do or stay in a cosy country hotel for a few nights. Make the most of the daylight hours for sightseeing and outdoor activities but in between just relax and unwind in the peaceful countryside.
6. Soak your stress away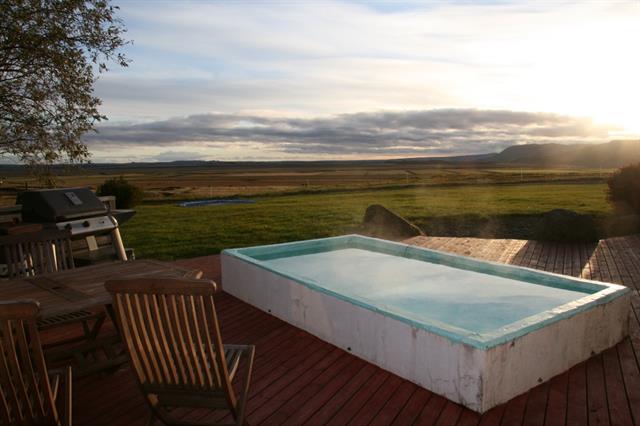 Did you know that there are hundreds of hot pools of all shapes and sizes in Iceland? They are awesome at any time of year, but few things beat the feeling of lowering yourself into the steaming water when it's nippy outside. Not to mention if you're lucky enough to have a clear sky in the evening and can gaze at the stars or even the northern lights at the same time. Many of our accommodations and most of our self-catering cottages have outdoor hot tubs. Tip: we recommend wearing a hat although it may look a bit silly!
7. Frolic in a frozen landscape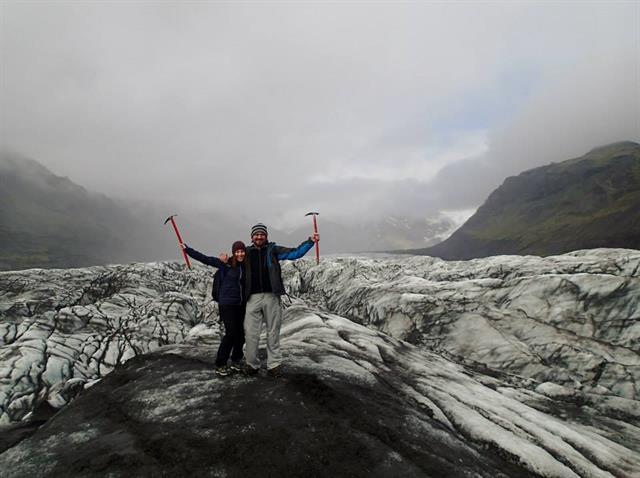 There are surprisingly many activities to choose from in winter: Horse riding, snowmobiling, glacier walking, husky sledding, ice fishing, kayaking, 4x4 jeep tours, even whale watching and snorkelling! Just remember warm clothes. Like we say here in Iceland, there is no such thing as bad weather, only bad clothing.
8. Go sightseeing - visit the most popular attractions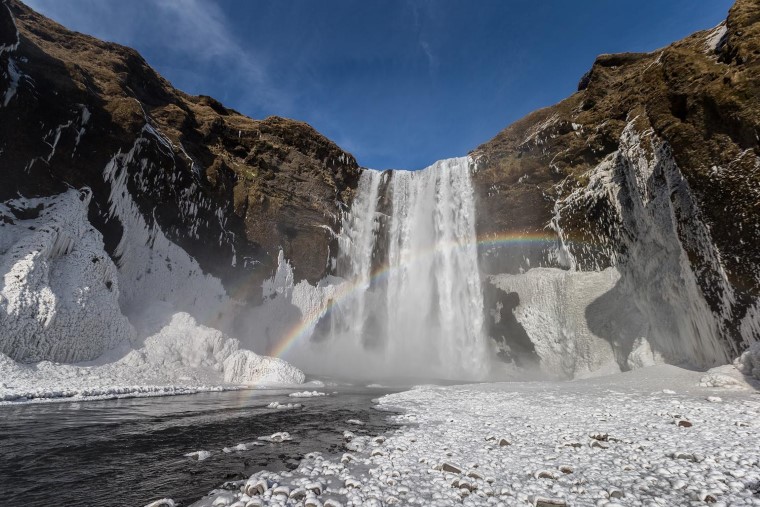 Winter is the best time to see Iceland's contrasting landscapes in action. Witness the hot geothermal powers melt away the surrounding snow, watch gurgling hot springs and geysers spout piping hot water into the air against a backdrop of snow-capped mountains. Waterfalls in icy armour and a thick blanket of snow make Iceland a true winter wonderland. All main roads are easily accessible during winter and so are the most popular attractions such as Gullfoss, Geysir and Þingvellir National Park. Sightseeing in Reykjavík is also fun in winter, with all her museums, cafés, boutiques and interesting architecture.
9. Visit a blue ice cave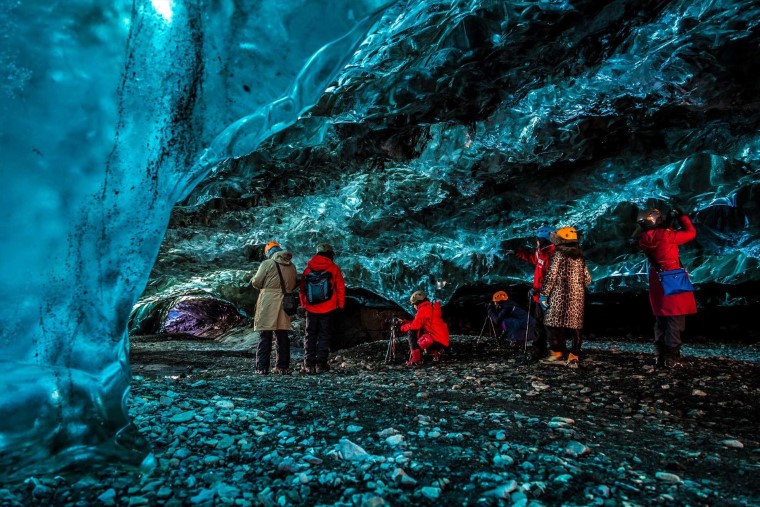 Natural ice caves are among the most impressive and spectacular natural attractions in Iceland. Every winter these magical caves form in Vatnajökull glacier, and every summer they melt or fall apart. Most often these caves are formed by water running through or under the glacier and each cave is unique. A visit to these caves has to be carefully planned out and you have to have an experienced guide with you. There is also a man-made ice tunnel in Langjökull glacier, that is open all year round and offers a different experience.
10. Take photos - lots of them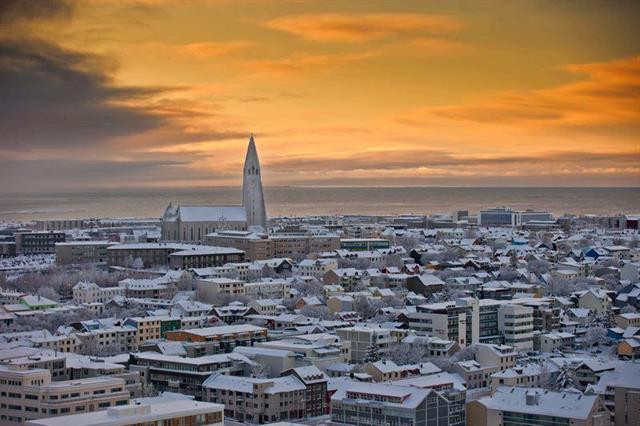 There is something about the special soft arctic light in winter – and the long lasting twilight is perfect for catching shots. You won't be short of photo material. Glaciers, waterfalls, hot springs, the northern lights...the subjects are endless. Oh and remember to share them with us! You can take part in our photo contest and if you're on Instagram don't forget to hashtag #heyiceland.
One final tip: To stay safe always check the weather forecast and road conditions if you're driving in Iceland, especially in winter.
---
Originally posted on SISU. Steem blog powered by ENGRAVE.